Skip to content
A variety of geophysical methods can be used to optimize water well yield and water quality. We have extensive experience utilizing these methods to help characterize aquifers, map site hydrogeology, assess subsurface groundwater quality, and to optimize water well placement and design. Collier's suite of geophysical solutions provides our clients with detailed subsurface information to assist in making expert decisions on resource location, availability, and quality. A hydrogeophysical assessment can significantly increase the chance of maximizing your water supply resource while minimizing the amount of test drilling.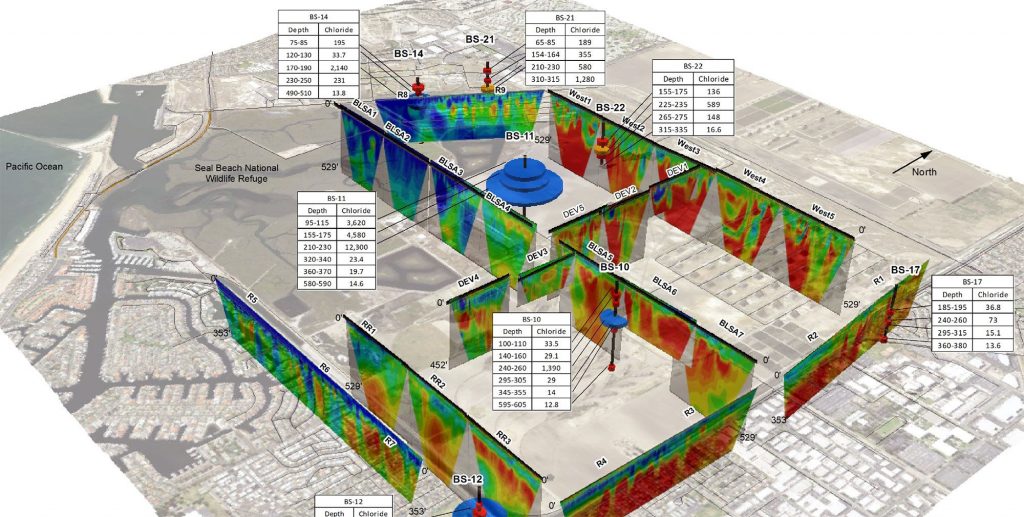 Groundwater Applications
Lithology mapping & geological characterization
Aquifer characterization
Water table depth
Overburden thickness
Bedrock topography & paleo channel mapping
Fractures, fault, & karst mapping
Groundwater quality mapping
Saltwater intrusion & brackish water mapping
Siting of monitoring wells & production wells
2-D & 3-D imaging
Map aquifers & site high capacity wells
Find fractures & faults
Regional basin studies
Map saltwater intrusion plumes
Map the top of bedrock or confining units
Map karst features
Measure interval head & transmissivity in open boreholes
Differential flow studies to identify zones of poor water quality in production wells
Our sector leaders, John Jansen P.G., P.Gp., Ph.D. and Doug Laymon, P.G., are geophysicists with extensive experience in hydrogeology. We understand what data you need and can help you plan a survey that will significantly increase your understanding of your site and produce a better result for your client.