Skip to content
Characterizing the subsurface and soil conditions is critical in designing and constructing infrastructure projects. Similarly, understanding geological features that pose potential risk to people, infrastructure, and the environment is crucial for ensuring that adequate design and mitigation measures are implemented. Our team of experienced geophysicists can provide cost-effective and detailed near-surface imaging solutions to engineering companies anywhere in the world. Properly characterizing the subsurface and incorporating this information into the early stages of your project can significantly decrease the associated cost and time.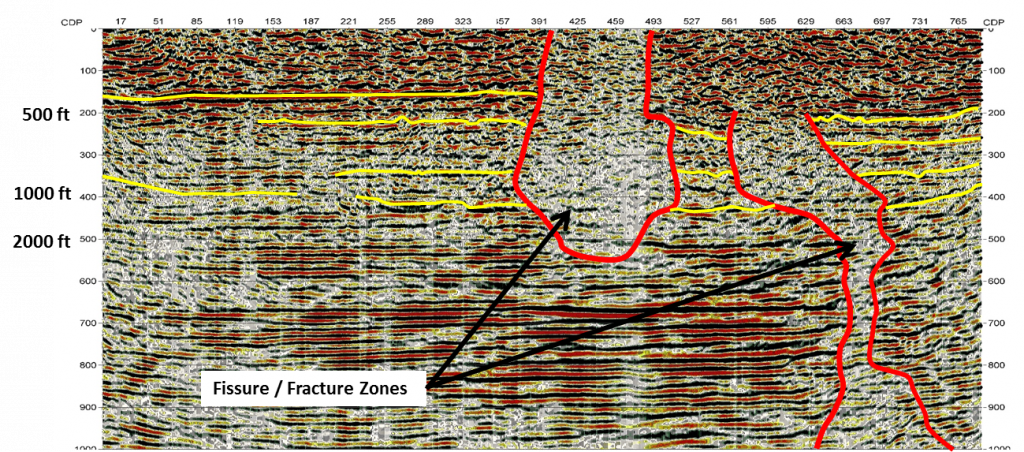 Engineering Applications
Depth-to-bedrock
Competency of bedrock – (rippability, Poisson's Ratio, Shear Modulus)
Injection well siting
Mapping faults, karst, or caliche
Depth to water table
Dam stability
Dam seepage
Levee assessment
Obstacles to construction
Landslide & slope monitoring
Permafrost thickness & stiffness
Soil & bedrock characterization below active rivers
Mapping abandoned mine workings
Our sector leaders, Phil Sirles and Doug Laymon, P.G., are geophysicists with extensive experience in engineering geophysics. Our staff has both OSHA HAZWOPER and MSHA health and safety training, with annual refresher courses. Our geophysicists have specialty training in soils and rock mechanics, geology, and groundwater to better understand the needs of our clients.